Today, we're talking about the best side hustle for plus size women that you can start today to earn money.
What is a side hustle?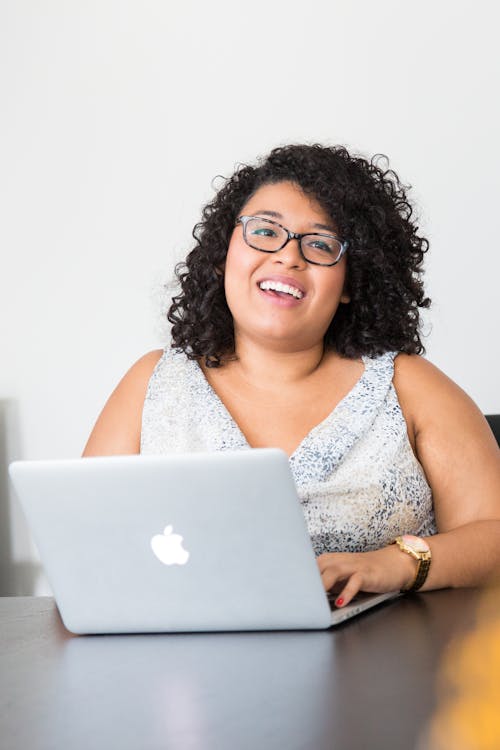 A side hustle, or a side job, is an avenue for making money in addition to your main source of income, which is typically a full-time job. Side hustles range from selling products, upcycling thrift store furniture or clothes, managing an Airbnb, or selling your services online.
However, one side hustle that is often very profitable is affiliate marketing. Affiliate marketing is when you share a product and earn a commission each time someone buys that product. However, you should only promote products that you truly enjoy and believe in.
By sharing your honest opinion with your friends, family, and followers, you can inspire others to make a purchase with the brand and earn money at the same time.
How can being plus sized be an advantage for you to make money?
Plus sized people face the same challenges. Going to the gym, they feel like they can't completely fit in. Even if you work out regularly, your body's ideal weight may sit a different weight than what society considers 'skinny'.
On top of that, plus sized women struggle to find plus size sportswear that is supportive, comfortable and flattering for body positivity.
Kanessa, our founder, was frustrated with this problem herself. But, she found a solution that could not only help herself get the confidence and body positivity she needs in plus size sportswear but also help hundreds of other women around the world.
The idea took off and now Kanessa is a successful, global clothing company for plus sized women. Now, Kanessa wants to share some of that profitability back with you as a side hustle for plus size women.
Ever thought about helping your plus size friends look good?
You can refer friends to Kanessa and earn money in the process! Kanessa is a premium activewear brand with styles for every body. Women of all sizes can look and feel confident in comfortable clothes, designed for their specific body type.
Now, you can promote body positivity and help your plus size (and any sized) friends look and feel good by referring them to Kanessa.
Because fashion is not one size fits all.
You don't have to be a major influencer to make money as a Kanessa Affiliate. You can earn a commission on any successful purchase, even if it's just from friends and family, making it the perfect side hustle for plus size women.
How does it work?
If you align with our mission to help women celebrate their bodies and feel comfortable in plus size sportswear, then you can help spread the message and make some money at the same time.
You can earn up to 25% commission for every referral that makes a purchase at Kanessa.
Sign up now at www.kanessaaffiliate.net to become an affiliate and start making money!
Start earning in three easy steps:
1. Join the program – it's free and easy to sign up.
2. Advertise Kanessa products to your customers, friends, family and more. We have tools to help.
3. Earn up to 25% commission on successful referrals, on every Kanessa purchase, not just the products you advertise.
Our program is available to women worldwide, and you can choose to be paid in dollars or euros. Sign up today!